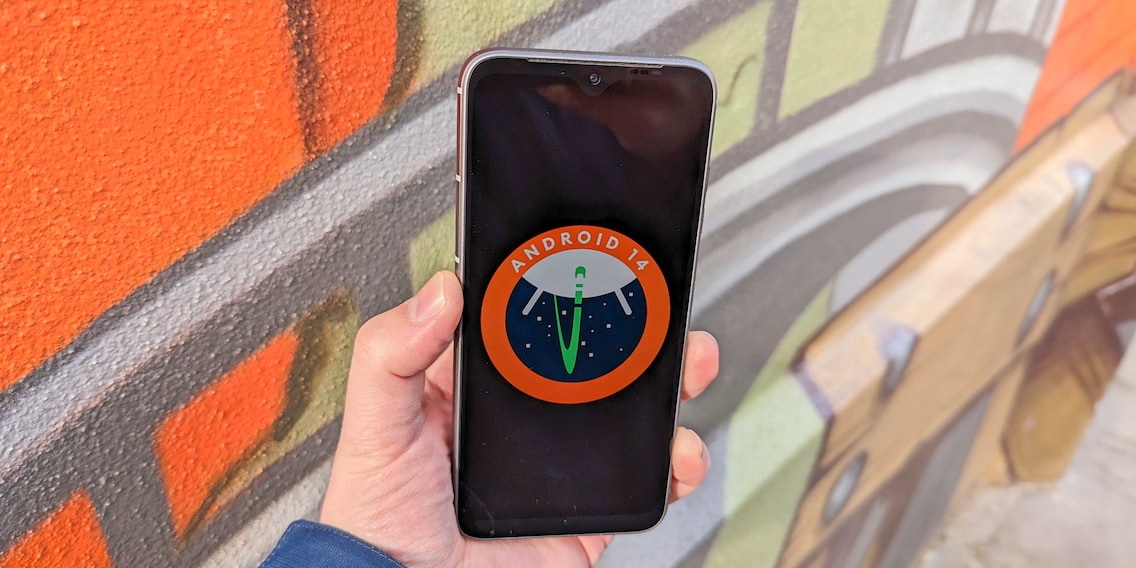 Android 14: Google shows first innovations

Translation:
machine translated
The first pre-release version of Android 14 has arrived and is aimed primarily at people who programme apps. Among other things, Google promises further adaptations for large displays, i.e. for foldables and tablets.
Google already worked on optimisations for larger screens with Android 12L and 13, and is now continuing down this path with Android 14. Not surprising, since more and more foldable smartphones are appearing and Google has announced its own tablet for 2023.
Tools for App Developers
The first alpha version of Android 14 is aimed primarily at app developers. Google provides them with new tools. These are intended to ensure that the apps run everywhere where Android also runs - as Google itself casually puts it. This also includes documentation on how apps can be adapted for display and use on larger displays.
In addition, regardless of screen size, it should become easier for app developers to use languages in their programmes that recognise grammatical genders. And the font should be able to be enlarged by 200 per cent in Android 14. On Pixel devices, the maximum has been 130 per cent so far. Google hopes this will make it easier for more people to use Android devices.
Google also talks about having optimised the internal broadcast system. Put simply, this is used for communication between apps and with the system. You shouldn't notice much of this, but Google hopes that it will improve battery life - although it remains unclear to what extent.
The people at Google have also talked about optimising the internal broadcast system.
The people at XDA-Developers have already taken a detailed look at the Developer Preview and discovered a few other innovations: with App-Cloning, for example, it could be possible to use an app on a device with two accounts at the same time. The previously optional Photo Picker, which regulates apps' access to photos, could become mandatory with Android 14.
Also, Google now appears to be integrating Health Connect into Android 14. The interface for sharing health and fitness data between apps, Google had unveiled at its developer conference I/O in May 2022. So far, it is a standalone app that you have to install from the Play Store.
In the presentation of the first Developer Preview of Android 14, Google mentions many innovations, but these primarily affect developers - and only secondarily the people with the devices in their hands. More innovations will probably be added in the coming months. Especially at the I/O developer conference in May, Google is also likely to present new functions that are more visible to the outside world.
Try out the Developer Preview yourself
To try out the Developer Preview of Android 14, you'll need at least one Pixel 4a and the confidence to perform a manual installation of the system image. However, Google points out that this is unfinished software. Therefore, it should only be installed on test devices that you do not need in everyday life. The more convenient automatic installation should be possible from the beta version onwards, as in the past. .
The rest of the schedule
. Google's schedule for Android 14 calls for a second Developer Preview in March. Beta versions are to be released monthly from April until July. The second beta should be released during Google's I/O developer conference in May. The final version of Android 14 could then be released in August. First for Google's Pixel devices. For other manufacturers, experience shows that the update process unfortunately drags on for the following months.
---



When I was but a young student, I'd sit in my friend's living room with all my classmates and play on his SuperNES. Since then I've had the opportunity to test out all the newest technology for you. I've done reviews at Curved, Computer Bild and Netzwelt, and have now arrived at Galaxus.de. 
---