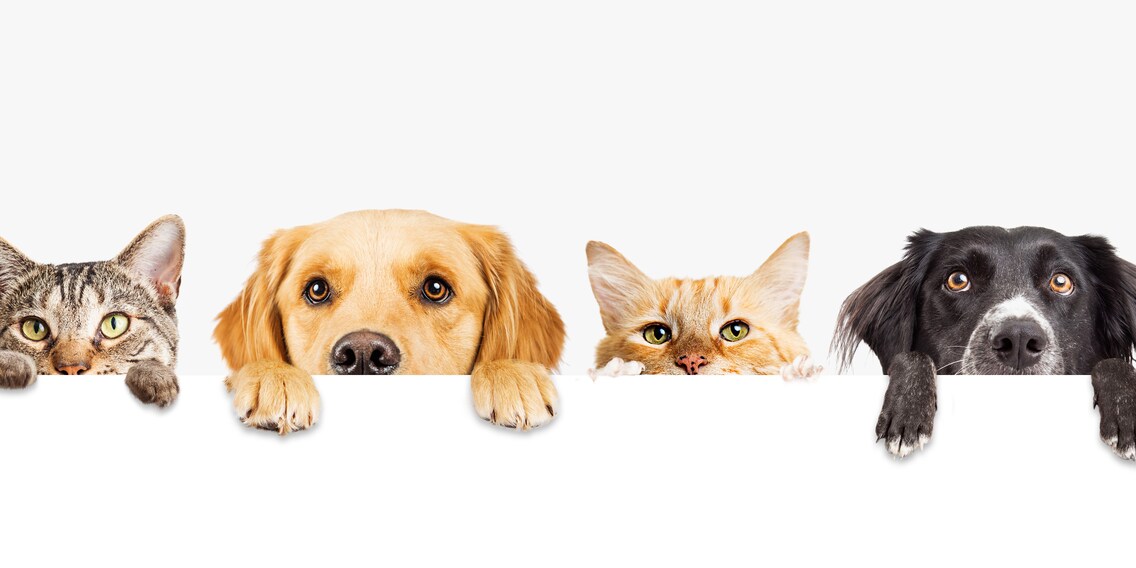 Are we a cat or a dog country?

During the pandemic, a number of people opted to get a pet. Subsequently, sales of pet food and other pet supplies went through the roof at Galaxus. This upward trend has continued through the post-Covid era, with Galaxus customers in Germany and Austria buying 254 per cent more products for their furry friends in 2022 than the year before.
Are you a cat person or a dog person? In Germany, the answer is cut and dried: the majority of people are cat-lovers. In other words, more people in Germany have cats than dogs. Almost 17 million cats live in Germany – and «only» 10.3 million dogs.
Cats are also the most popular pets in Austria, as almost two million felines live in Austria's homes.
Pets are generally a big hit; the top five in Germany being cats, dogs, small animals such as rabbits or hamsters, fish and birds. The pet population as a whole is estimated to be 34.7 million. With the number of pet owners reaching 84.3 million in 2022, humans are still clearly in the majority.
In Austria, the ranking looks almost identical – but reptiles are more popular there than birds.
Animals and accessories
The nation's pets have healthy appetites, devouring food by the tonne. And they need leashes, scratching posts, feeding bowls and other accessories, too. It's little wonder that sales of pet supplies on Galaxus has increased in recent years.
In 2021, during the Covid pandemic, sales of pet supply products grew by 230 per cent. In the year that followed, customers ordered more and more products for their furry, scaly and feathered friends. In 2022, we recorded a 254 per cent year-on-year increase in sales.
Top 5 pet products
Galaxus' most frequently ordered pet products of 2022 were leashes, food bowls and pet carriers. These three product groups also generated the most sales in the pet supplies category last year. In Switzerland, cat food and dog food are the bestsellers – both aren't yet available in the Galaxus range in Germany and Austria.
What stands out is that bird houses are the only product to make the bestseller ranking. All other products in this list are for cats or dogs.
By the way, animal lovers are most likely to compensate the CO2 generated by their Galaxus order. In Germany, Austria and Switzerland, just under 20 per cent of customers who order pet supplies choose to offset their emissions. That's more than with any other product group. Apparently, a love of animals goes hand in hand with a love of the planet.
Do you have a pet? If so, what kind 🐱 🐹 🐎 🦜 🐢 🐍? What was the last product you bought for your furry friend? Or are cats and dogs just not your bag?
---



Studies claim that we have a shorter attention span than goldfish. Ouch! My job is to get your attention as often and for as long as possible. How? With content you enjoy. Outside of the office, you'll find me on the tennis court, curled up with a book, Netflixing or travelling. 
---