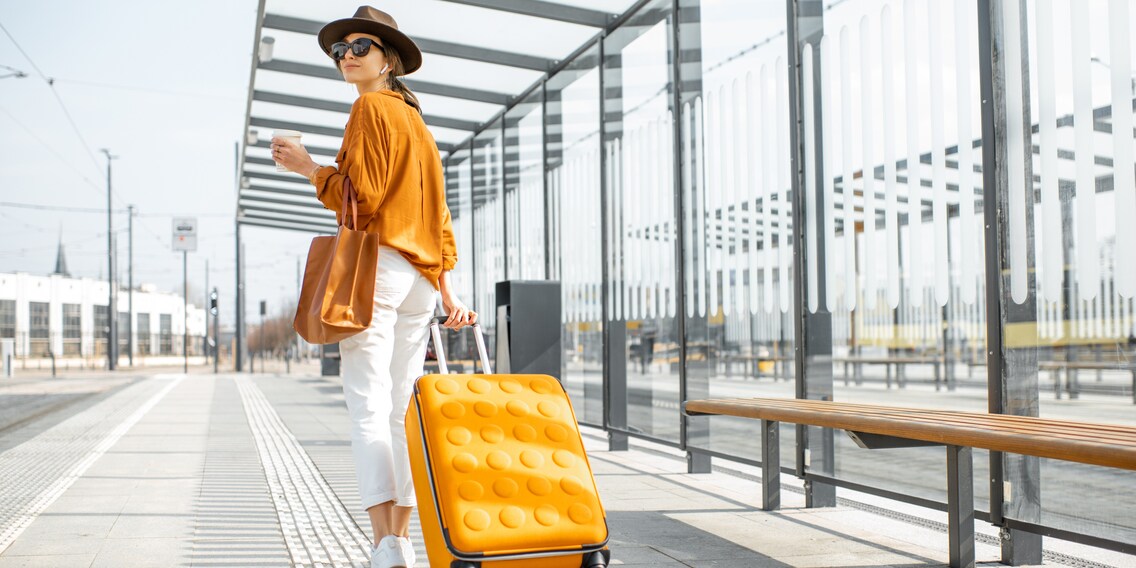 From slow seller to sales sensation – the suitcase is making a comeback
The summer holidays are just around the corner. For some, this means vacationing in the mountains. For others, it means hitting the beach. No matter where it is you're going on holiday, you're likely to be bringing luggage. With this in mind, Galaxus has put one popular piece of baggage under the mircoscope: the suitcase. Here are five fun facts about these travel companions that come in all sizes and colours.
1. Dry spell for suitcase sales during the pandemic
Luggage sales plummeted when the pandemic hit in 2020 – a trend that also affected Galaxus. While the online retailer's total sales grew by 59 per cent, suitcase sales fell by 27 per cent, leaving an 86-per-cent difference between the two. Ouch. In total, Galaxus customers ordered 17 per cent fewer suitcases that year than in 2019, a year largely unaffected by Covid-19.
2. Pre-holiday excitement drives sales up
In 2021, Galaxus's suitcase sales started to recover. Though Covid and the restrictions accompanying it were still present, the hope for better times and the excitement around upcoming vacations seemed greater. The optimists among us generated an increase in sales, with 71 per cent more suitcases hitting virtual shopping carts in 2021 than in 2020.
3. Bring on the colours
While black and grey dominated the baggage carousels during the pre-Covid era, the post-pandemic years have seen customers opt for brightly coloured luggage.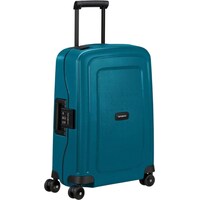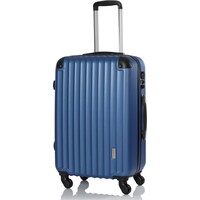 One possible theory? Having gone into hibernation during the pandemic, airport infrastructure had to be ramped up again in a flash once travel restrictions eased. Staff shortages, rusty processes and the occasional glitch came along with it, with more suitcases seeming to end up in the lost-and-found than usual.
When searching for a lost bag, it's definitely easier to spot a pink suitcase than a grey one. Swiss newspaper Blick reported on the issue in 2022 (article in German).
GPS trackers also underwent a sales boom last year.
4. Hand luggage: easy on the wallet
It's not just colourful suitcases that are all the rage – it's small suitcases too. Ideally, ones that can pass as hand luggage. Anyone who's booked a flight in recent months can probably understand why this trend has come about. Air travel has become more expensive in general, with checked baggage adding to the cost.
It's reason enough to opt for a hand-luggage-sized model when buying your next suitcase. Alternatively, you could travel by train or car if possible. That way, you won't have to pay a surcharge for extra baggage.
In addition to carry-on suitcases, 2-piece suitcase sets including one small and one large bag are also in high demand. Just in case travelling with hand luggage only won't cut it.
5. The number two product
Suitcases may be sought-after right now, but it's backpacks that are currently topping the luggage sales rankings. In the first half of 2023, Galaxus sold twice as many backpacks as suitcases.
Are you going away on a summer holiday? If so, what sort of luggage will you take with you? Will you go minimalist and bring only a carry-on? Or will you dig the XL hard-shell suitcase out of the attic?
---



Studies claim that we have a shorter attention span than goldfish. Ouch! My job is to get your attention as often and for as long as possible. How? With content you enjoy. Outside of the office, you'll find me on the tennis court, curled up with a book, Netflixing or travelling. 
---