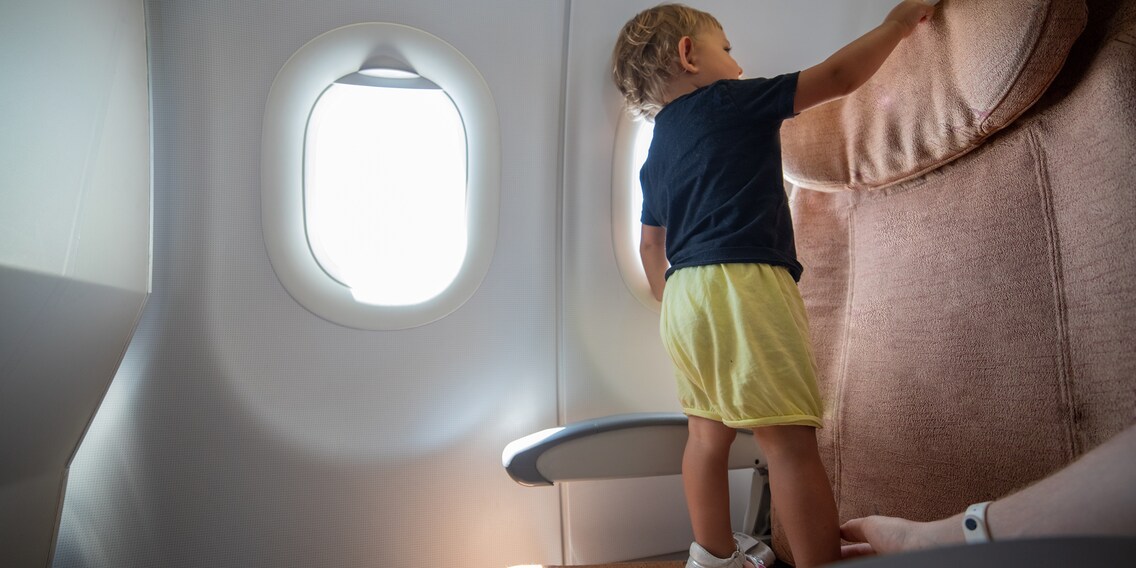 Up and away: airline introduces child-free zone
Rowdy, noisy children are annoying on long-haul flights. That's why one European airline has been the first to introduce an adults-only section on flights to the Caribbean. Is it a blessing? I wouldn't say it's just the ticket.
You've just settled into your seat, turned on flight mode and are scrolling with anticipation through the seemingly endless entertainment options on offer. A ten-hour flight lies ahead of you. Ten hours of calm when nobody wants anything from you. At most, it's just the flight attendant asking if you want sparkling or still mineral water and if they can give you the veggie or carnivore meal. Marvelous.
And then it happens. Two rows behind you, you hear a child whining. Quietly at first, but it soon turns into loud cries. And even half an hour later, the situation still hasn't started to calm down. Congratulations, you've landed near a screaming little nuisance. That's your peace and quiet over with. But we wish you a pleasant flight.
Can you empathise? I can. And yet, it'd never occur to me to book a seat in the child-free zone. That's exactly what you'll be able to do from November with a Turkish-Dutch airline.
As much as a 100-Euro premium for a bit more rest
Last week, Corendon airline announced in a press release (site in Dutch) that its child-free zone is set to trial in November. And it's been making international headlines ever since. On the flight from Amsterdam to Curaçao in the Caribbean, travellers aged 16 and over can book a seat in the adult-only zone. For an extra fee, of course: 45 euros for a normal seat, 100 euros for an XL seat. The front section of the Airbus A350 has been set aside for it. And not just a small amount either. Almost a quarter of the seats – 102 of the total 432 – are screened off using walls and curtains.
However, this idea isn't new. Malaysia Airlines introduced a child-free zone on the upper deck of its Airbus A380 ten years ago, according to aviation portal Aerotelegraph.com (site in German). Shortly afterwards, Air Asia X followed suit. However, both airlines have long since discontinued their adult-only concept, as it didn't catch on. And it's unlikely to do so with the first European airline to follow in its footsteps. At least, that's what I predict and hope.
Air travel isn't a spa experience
First off, it's practically impossible to completely shield child noise on a plane. After all, the adult-only area isn't enclosed with (child) soundproof walls. If I'm going to pay a hefty premium, I don't want a half-quiet section. Even US travel blogger Brett Snyder, who believes in this model in principle, has his doubts: «It's like the old days when you were in the last row of the non-smoking section but could still taste that smoke,» he told the AP news agency.
Speaking of taste, the second issue is, what about smelly passengers who didn't pack deodorant or a toothbrush in their carry-on bag? What about jeering youths who get on a plane right after a night of partying? Or the seat kickers: the species that push your backrest from the seat behind you at least 700 times? I also have to get along with these – adult – fellow travellers. And it's not like I demand an extra zone for that. After all, I'm booking a flight, not a spa trip.
In the same plane and boat
Am I comparing apples to oranges? Perhaps. But believe me, I also find kids screaming very annoying. Also or especially when it's my own. But I get even more annoyed by people who make it unmistakeably clear to me as a mother that my child is bothering them. Instead of giving me bitter looks while I'm stressed out trying to calm my brood with plane-appropriate games or books, a little compassion would be more beneficial.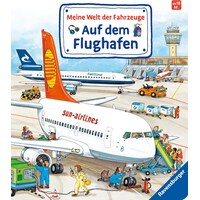 Children's books
Ravensburger My world of vehicles: At the airport
Susanne Gernhäuser, German
Corendon argues that the adult-only zone would spare me those exact nasty looks. According to its press release, the company also believes the new zone will have a positive effect on parents. «They don't need to worry so much about possible reactions from fellow travellers if their child is a bit more energetic or starts crying.» Sounds like win-win. But I still don't think it's the right approach.
Come on, we're talking about kids. Whether they scream or not. And like it or lump it, they belong on the plane too. Just like on trains and restaurants in the same way that smelly adults and barking dogs do. When it comes down to it, we're all in the same boat.
You can't choose your seat neighbour. Just as was the case in school. And rightly so. After all, you can use noise-cancelling headphones these days. You'll pay about 100 euros or more for them, but it's a one-off cost. Which means you can avoid needing to book a seat in the child-free zone.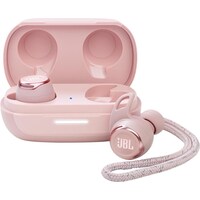 Headphones
Bose QuietComfort 45
ANC, 22 h, Cable, Wireless
Header image: Shutterstock/Mariaprovector
---
Mom of Anna and Elsa, aperitif expert, group fitness fanatic, aspiring dancer and gossip lover. Often a multitasker and a person who wants it all, sometimes a chocolate chef and queen of the couch.
---