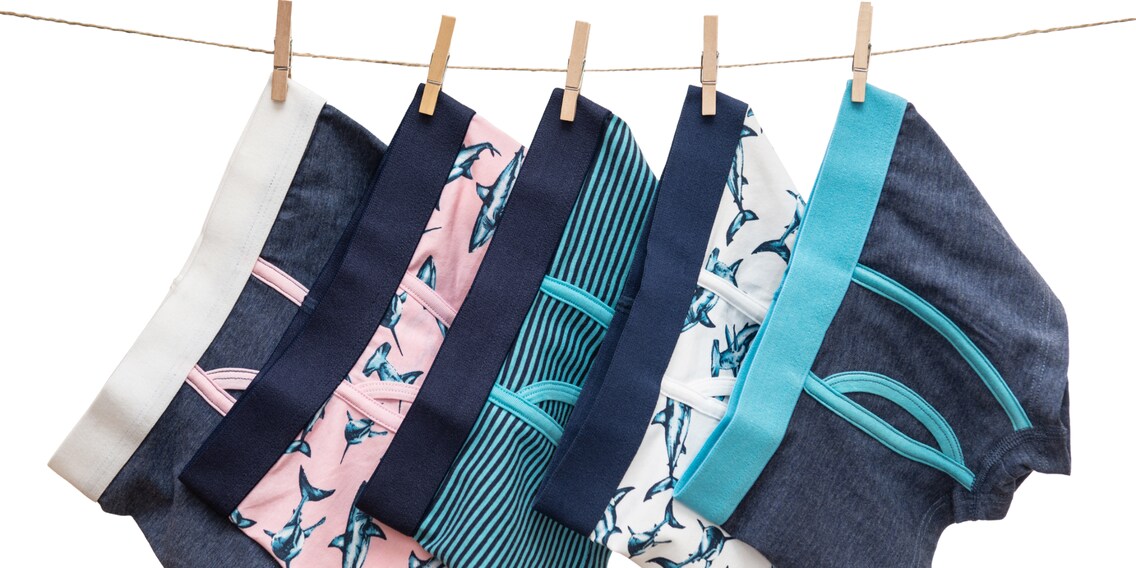 Austria in goblin mode: 1 in 4 men don't change their underwear daily
Since the pandemic, we've been spending much more time at home, with sweatpants becoming our working-from-home dress code and our beds becoming our living rooms. So what does this mean for our personal hygiene? A representative survey commissioned by Galaxus has revealed that 1 in 3 people in Austria wash their bed sheets too infrequently. Not only that, but a quarter of men don't change their underwear daily.
From hand-sanitising on the bus, to washing our hands in time to the happy birthday song, hygiene guidelines have been our constant companions in public spaces over the last three years. Cutting down on socialising, however, has caused us to neglect our cleaning and washing routines in private too. On the back of the trend, Oxford Languages dubbed «goblin mode» Word of the Year for 2022.
In a nutshell, going goblin mode means holing up at home, being lazy and sloppy, and disregarding social norms and expectations. So how clean are the people of Austria in their own homes? Market research institute GfK polled 1,000 people aged over 15 on Galaxus' behalf, selecting a representative sample of the Austrian population.
Still squeaky clean?
When it comes to their underwear, the Austrians seem pretty hygienic at first glance; 83 per cent of respondents change theirs at least once a day as recommended (linked page in German). A second look at the stats reveals that almost a quarter of men do it less frequently. As for Austrian women, only 1 in 10 are in goblin mode. However, women are also at an increased risk of infection if they don't change their underpants daily.
A glance at the data by age group reveals Austria's over-50s to be most likely to wear dirty underpants, followed by 15 to 29-year-olds. Many underwear goblins can be found among those with a lower level of education. As education rates increase, underwear hygiene improves.
A feast for mites
Famously, when you've made your bed, you've got to lie in it. And apparently, many Austrians have made theirs pretty pongy. It's recommended (linked site in German) we change our sheets every two weeks. However, over one third of respondents admitted to changing their bedding less often. This places them squarely in the middle of the DACH region's goblin spectrum, with Germany taking the top spot. People in Austria seem to get more hygienic with age, with the country's over-50s proving to be the cleanest. Well, bedder late than never!
The number of people living in one household is also a decisive factor in Austrian bed-cleanliness. People living in large families change their bed linen less frequently than those in single and two-person households do. This is probably down to the effort involved. If you've only got to make up one bed, you're likely to do so more regularly than someone who's got the rest of the family's beds to take care of.
Reality bites
Healthy dental hygiene involves replacing your toothbrush regularly. Dentists recommend doing so every three months (linked page in German). Most goblins in this regard can be found among 15–29 year-olds, with a rate of around 20 per cent. Oral hygiene increases slightly with age, perhaps because younger people have to watch their spending more. Their budgets may occasionally lack the cash for new toothbrushes. In addition, employed people replace their toothbrushes more frequently than unemployed people. A glance at the country comparison reveals Austria and Switzerland perform significantly worse than their German neighbours. In Austria, there are twice as many Goblins as in Germany, with a rate of almost 15 per cent.
Out of the shower, into dirty underpants
In asking people about personal hygiene, we'd have been remiss not to include showering habits. It's recommended you shower or bathe two to three times a week (linked page in German). Compared to the previous categories, there are the fewest goblins in this area. Showering or bathing regularly seems to be a high priority in Austria (as is the case in Germany and Switzerland) – even more so than having clean underwear each day.
What's your personal hygiene routine? Do you live in goblin mode? Or is everything at your place spotless? What do you especially care about keeping clean? Join the discussion in the comments!
The survey was conducted between 5 January and 10 January.
---
When I'm not enjoying good stories and language, you'll find me at the nearest canvas – preferably in the sunshine with a cup of coffee in my hand.
---