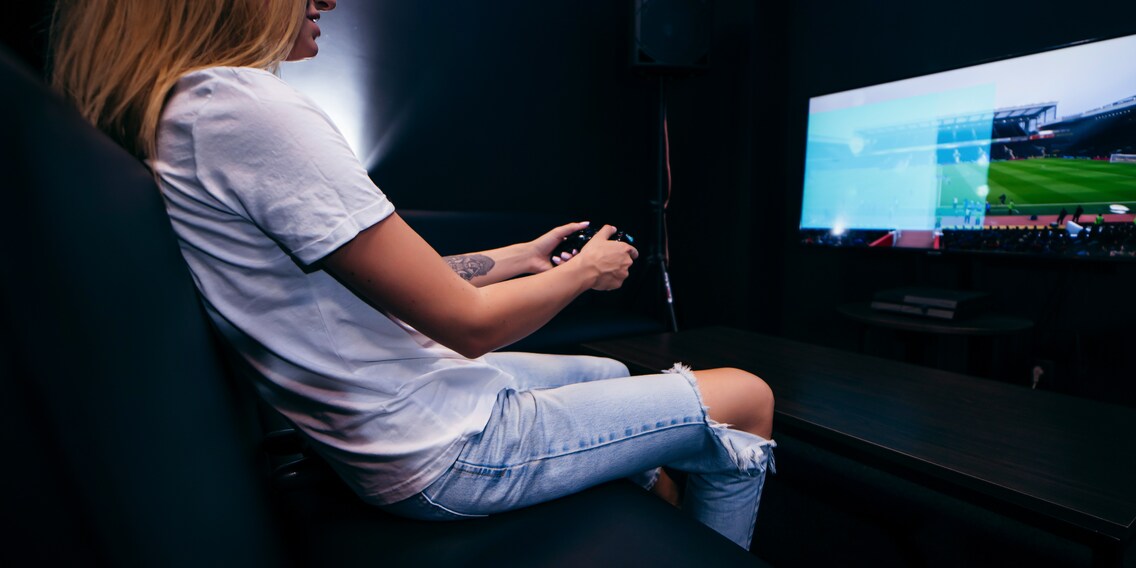 Game It Like Beckham – women into football games

Women's football's becoming increasingly popular. This development's also noticeable in the gaming community. These days, one in three FIFA games bought from Digitec Galaxus goes to a female customer – more than double than five years ago. The percentage of women buying these games is higher than the industry average.
Like every year, EA's latest football video game is due at the end of September. However, not under its usual name «FIFA 24», but «EA SPORTS FC 24». This new era of football games kicked off a while back. In recent years, more and more women have got a taste for football games.
Within five years, the share of women kicking a virtual ball about has more than doubled. Meanwhile, one in three FIFA games bought from Digitec Galaxus goes to a female customer. That's not because of a drop in demand from male customers. On the contrary. In 2023, we've already sold more football games to men than we did in the whole of 2022.
FIFA 23 is the most popular game among 35- to 44-year-olds. This category also has the highest proportion of female buyers – with over 40 per cent of purchases made by women. The youngest age group (under 24), on the other hand, has the lowest figure. In this group, only one in four FIFA 23 copies was bought by a female.
Here to stay: gaming women
During the pandemic, many women discovered gaming. Female video game buyers almost doubled at Digitec Galaxus during the Covid years. Since then, the proportion of girl gamers has remained constant at around one third.
Things are a little more dynamic when it comes to the age groups of female gamers. Women over 45 are turning their backs on video games. Around ten per cent fewer games have been bought by this age group in the last two years compared to 2021. But as female gamers under 34 have increased to the same extent, numbers have remained the same when comparing women and men.
What do you make of football games? Is it still gaming or should you be kicking that ball around outside? Join the discussion in the comments!
---
---