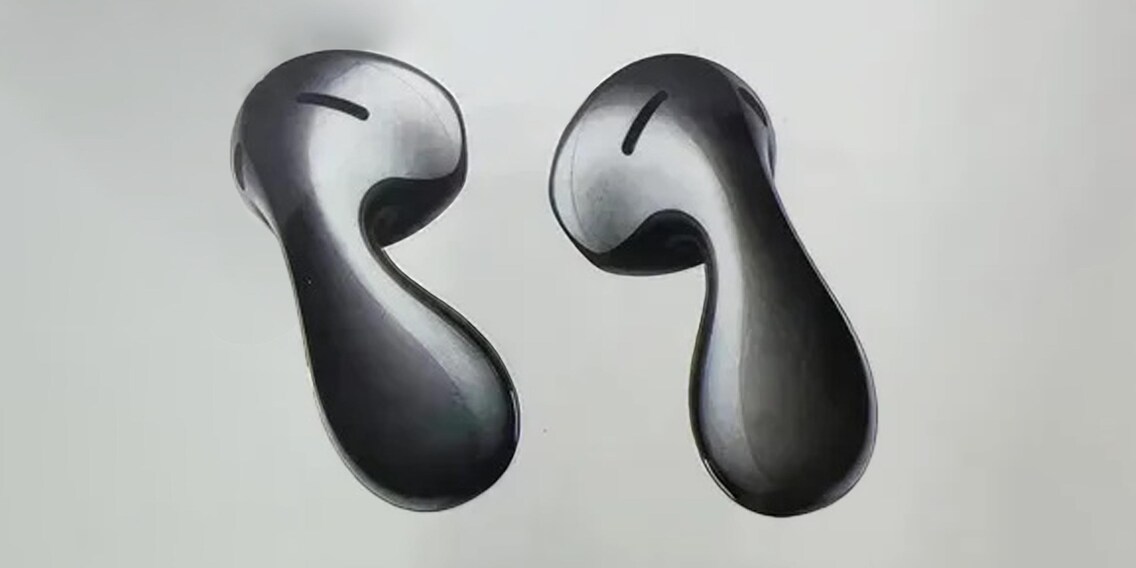 Hilarious headphones or sex toys? This is what the Huawei FreeBuds 5 are supposed to look like

Translation:
machine translated
Leaks of new Huawei headphones have appeared on Chinese social media. They show a design that is very untypical for headphones and reminiscent of something else.
On Weibo, a Chinese social network, a photo of supposedly new headphones from Huawei recently surfaced. According to the leak, it is supposed to be the packaging of the Huawei FreeBuds 5 - part of the name can also be seen on it. However, the design is very unusual for headphones - and reminiscent of sex toys.
The design on display probably shows in-ears with very thick stems. It remains to be seen whether this will allow for a better hold in the ear. The headphones could be the successor to the FreeBuds 4.
Will Huawei break new ground in headphone design with this? Some curious, experimental models already exist, such as the bean-shaped Samsung Galaxy Buds Live. Or the Nothing Ear (1) with a transparent look.
The leaked headphones look like they're tucked into the ear like Buds - or rather tucked in, so the lower, thicker part rests between the ear and cheek. An in-ear with a silicone plug is rather unlikely according to the pictures. But: The design shown probably offers a lot of space for technology; the headphones could therefore come with an especially large battery.
Two slots are still visible at the top of the headphones; these could be the microphones - this suggests headphones with active noise cancelling.
Whatever. Maybe we'll know more soon, a Huawei event has been announced for 23 March .
---



Testing devices and gadgets is my thing. Some experiments lead to interesting insights, others to demolished phones. I'm hooked on series and can't imagine life without Netflix. In summer, you'll find me soaking up the sun by the lake or at a music festival.
---